Bird Organ, 1776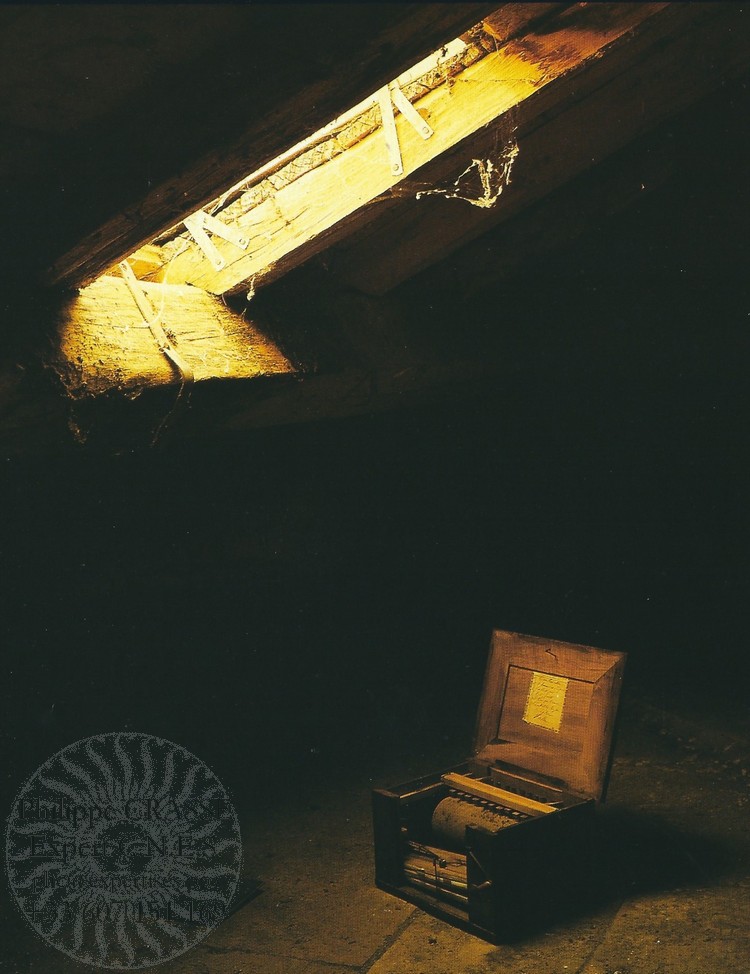 This small organ made in Mirecourt workshops (French Vosges) was used in aristocratic boudoirs as early as the 17th century to teach birds (Serins from Canaries Islands) to sing, hence its French name.
It is easy to access the various parts of the instrument, fully removable. The idea behind it is one of the very simplest; it is this simplicity that makes it all its charm. By examining it, you can have a summary of the classical organ building, as illustrated in Dom Bedos de Celles's encyclopedic work: "L'Art du Facteur d'Orgues".
The cylinder moves on a support thus allowing it to play alternatively eight tunes pinned on the barrel, and to be interchangeable.
Thus are noted tunes, certainly simplified, popular enough to be recognized by all.
Dimensions : H 30 x L 20 x P 15