Carousel-salon HIPPO-PALACE

Carousel-salon de l'Hippo-Palace
26 horses by Hübner and 6 gondolas by Alexandre Devos, circa 1901.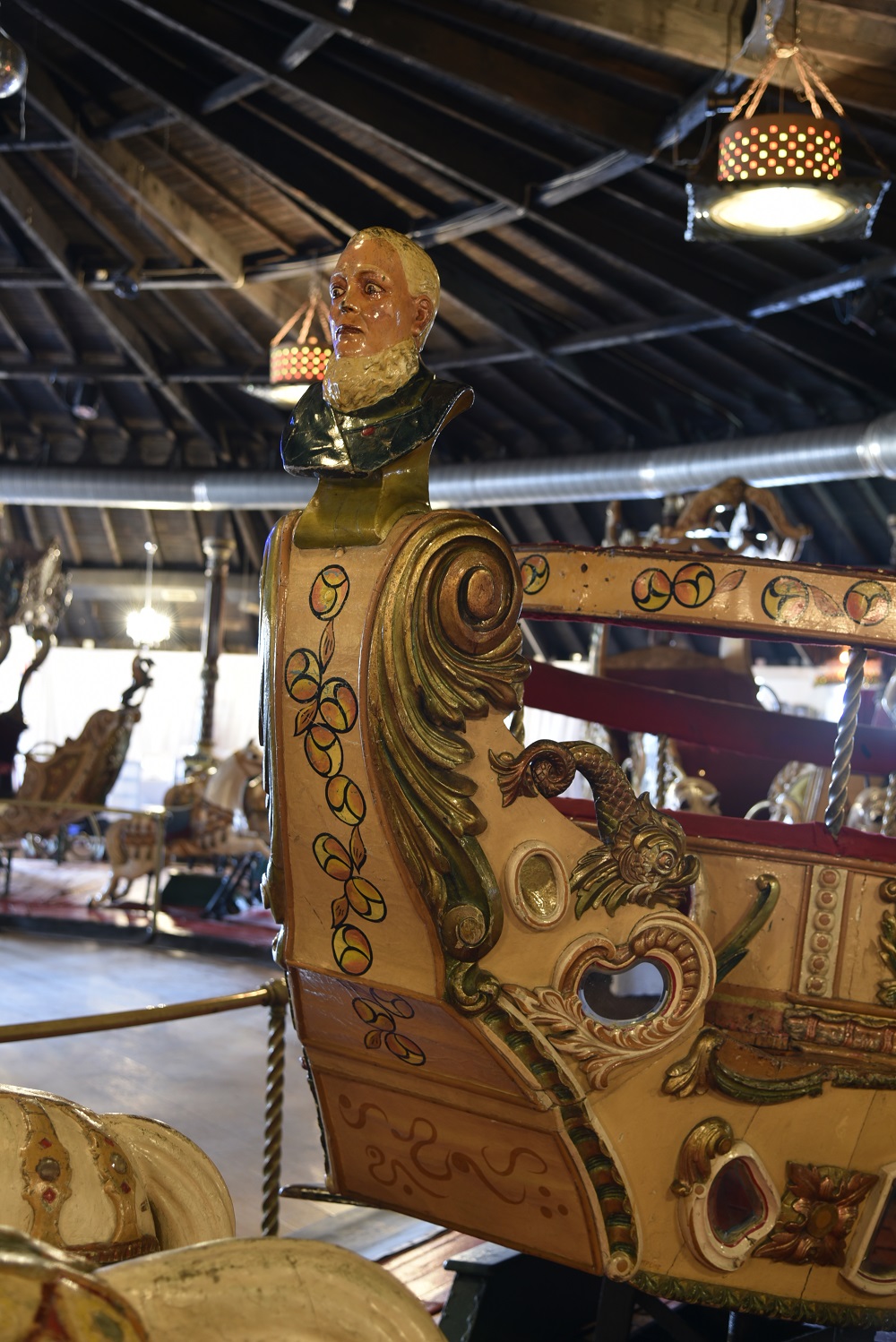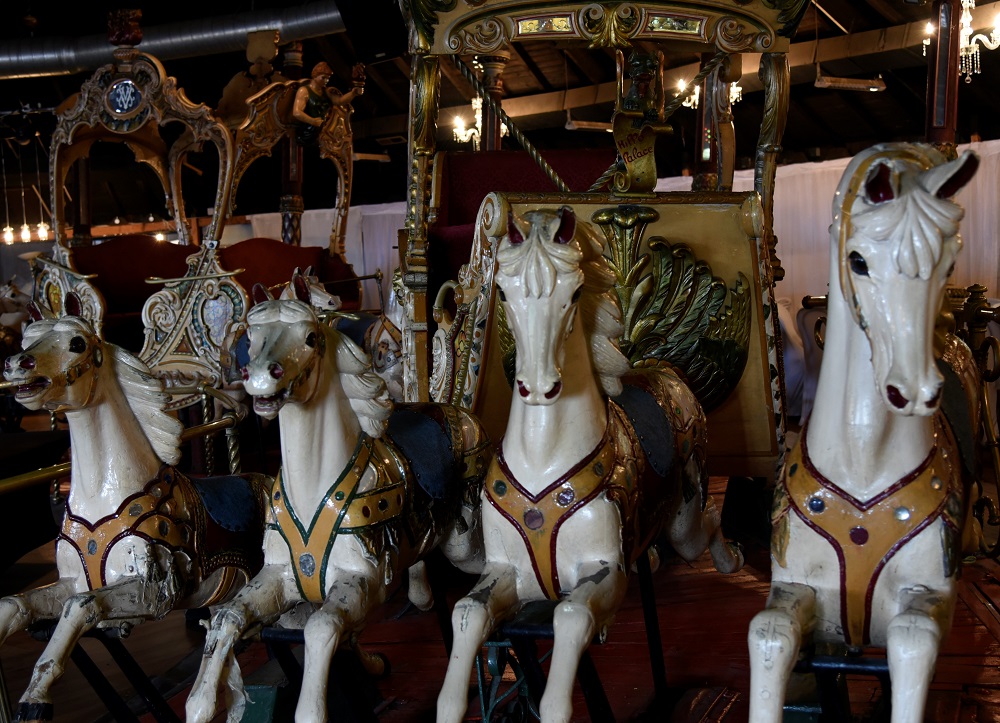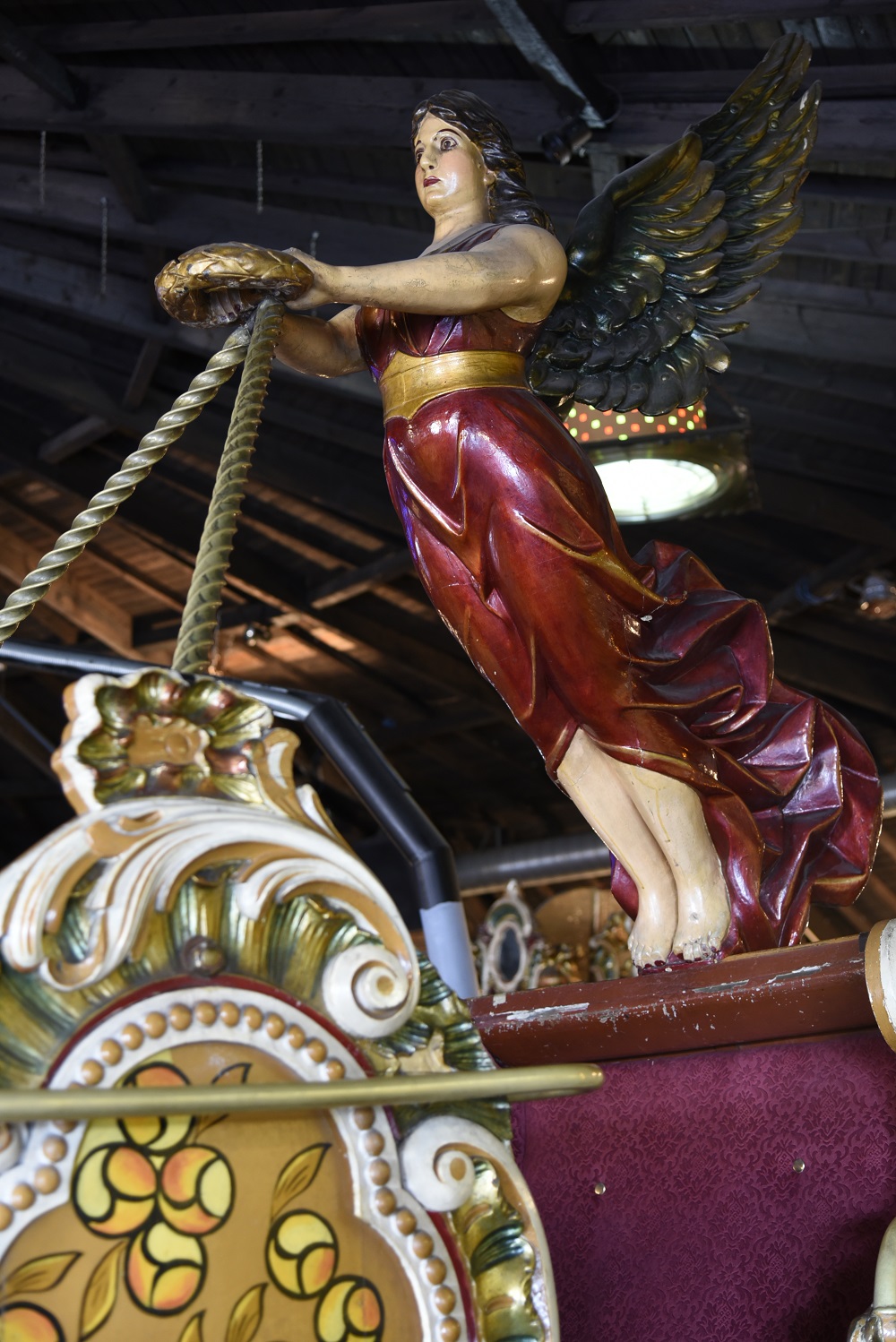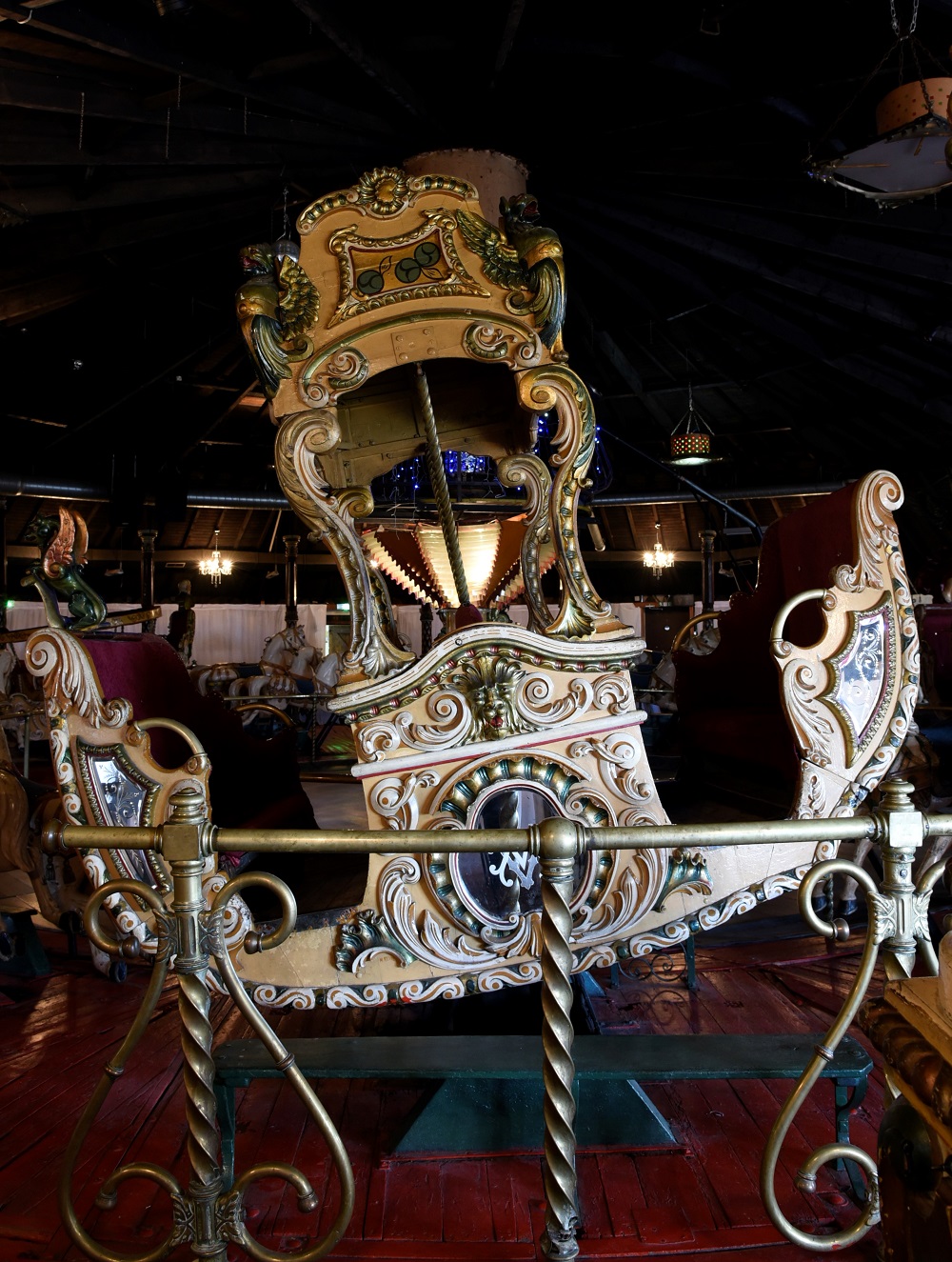 Ride 16 metres in diameter.
6 quadriges composed of a carriage pulled by four horses.
Two leading horses, jumpers.
That's about 60 to 65 seats.
Moving on floor, mounted on circular rails.
Drive by gas engine unit, central exhaust.
The subjects are mostly rocking.
NO EXPORT RESTRICTIONS ON THIS ITEM
SOLD 772800 €
This email address is being protected from spambots. You need JavaScript enabled to view it.