24keys Organina
Jérôme THIBOUVILLE-LAMY circa 1890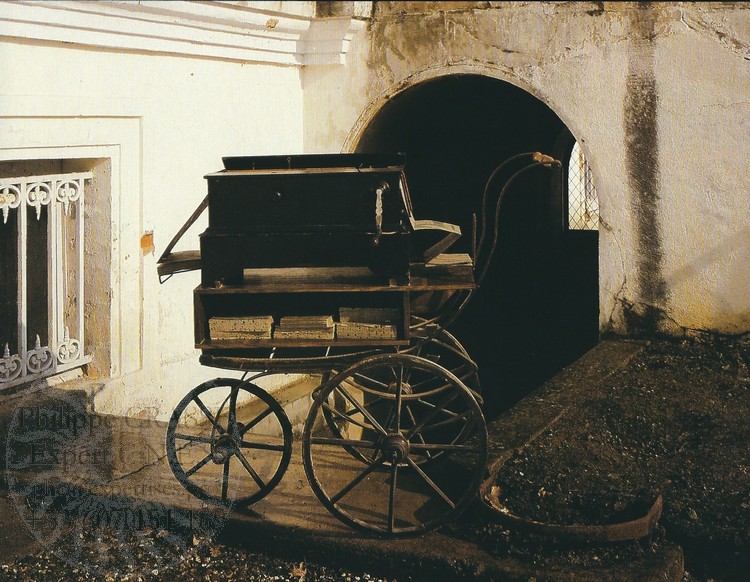 Made by Thibouville-Lamy company, founded in 1790 in Mirecourt (Vosges), this organette in darkened wood plays a huge list of perforated music books by handle. Its sweet and nostalgic tone is provided by twenty-four bronze free reeds mounted in brass.
It was destined as much to play light or operatic music as to dance. Still much appreciated today, it is perfectly suited to contemporary repertoire of Mouloudji, Juliette Greco, Edith Piaf, or Yves Montand.
Thibouville-Lamy production was huge, so still exist numerous other models as Organina and Organina céleste, Serinette parisienne, Pianista, Coelophone and Baby Coelophone, etc…
In their past catalogs, Thibouville-Lamy also offered music instruments made by others. This renowned firm even represented some colleagues while presenting its productions on the Universal Exhibitions, which flourished throughout the 19th century and established branches in London in 1880 and New York in 1883.
The fire at the Mirecourt plant during the Great War put an end to production.
Dimensions : H 30 x L 55 x P 35