Reproducing Piano
DUO-ART AEOLIAN Cy, circa 1925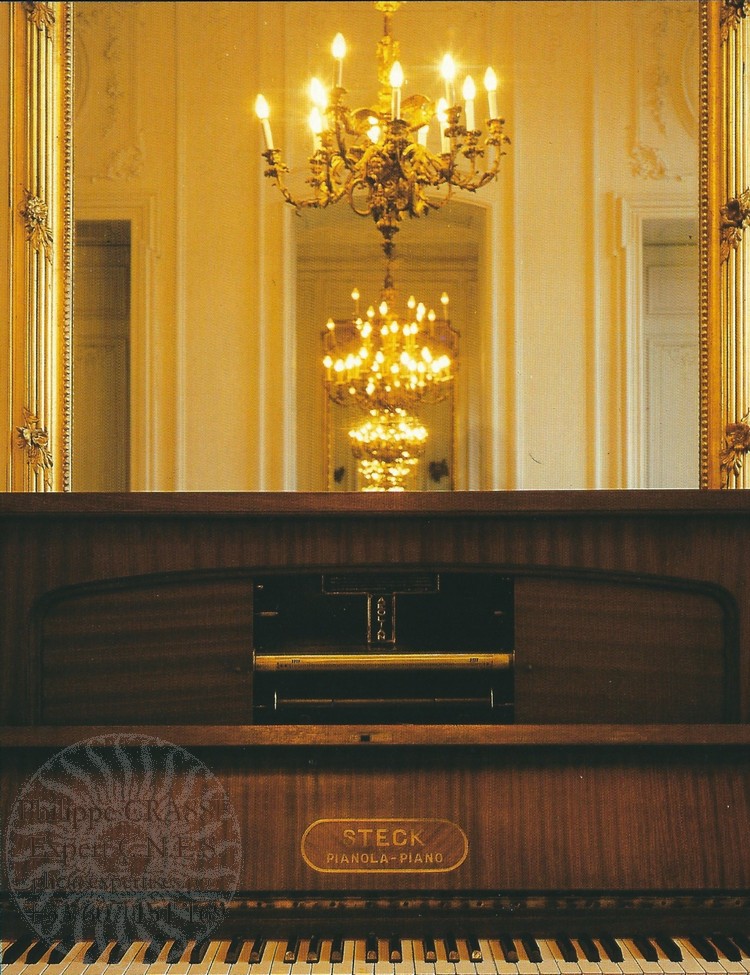 Designed by the American firm Æolian, this piano plays alone of course, like all the instruments on display here, but like the Welte-Mignon cabinet, it fully reproduces the dynamics of the piano's players, recorded beforehand. The expressions are perforated, I should say coded, on the paper roll margins.
Composers and pianists of the late 19th and early 20th centuries have far preferred to leave a trace of their plays on these instruments, rather than entrust their works to the fragile wax of the first phonographs.
Fats Waller and Scott Joplin, as well as Paderewski, Maurice Ravel, Claude Debussy, Richard Strauss are also heard live. Closer to us, Conlon Nancarrow has specially written original compositions for the instrument.
Dimensions : H 150 x L 140 x P 75