Multi-cylinders music Box by Ch. ULLMANN
End of 19th century
Multi-cylinders music Box by Charles Ullmann. Comb marked : "JC", likely to Jules Cuendet.
This small piece presents two interesting innovations:
A simplified cylinder change by extraction of these, at the end of the air, when the milling on the axis is positioned correctly;
The stop system is also very original by the action of its manual control.
36 teeth and four cylinders.
Size : Lenght 7' (185mm) - Hight 4' (110mm)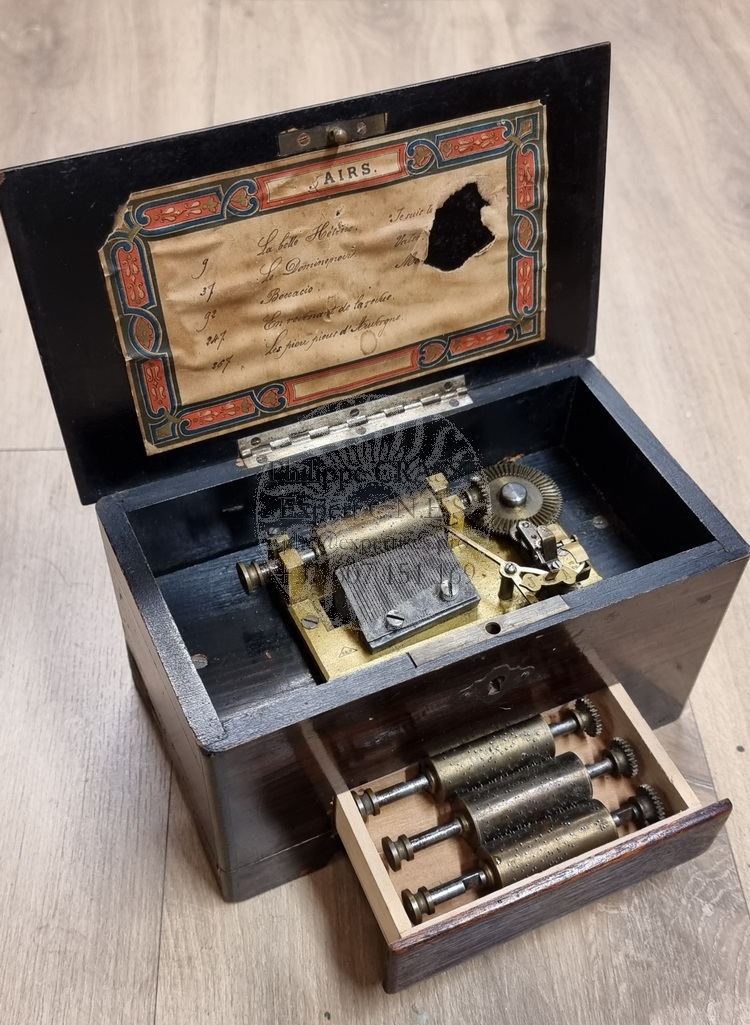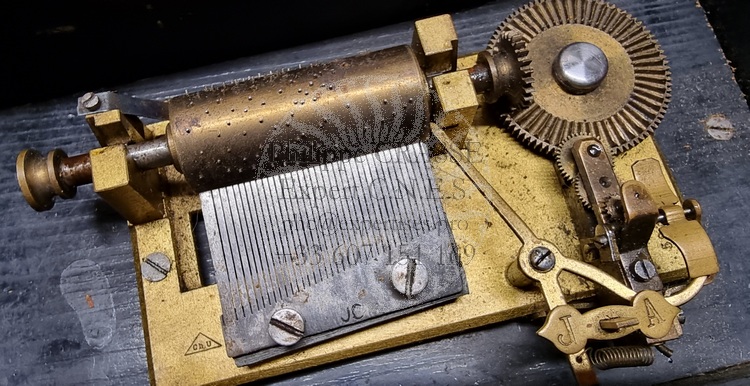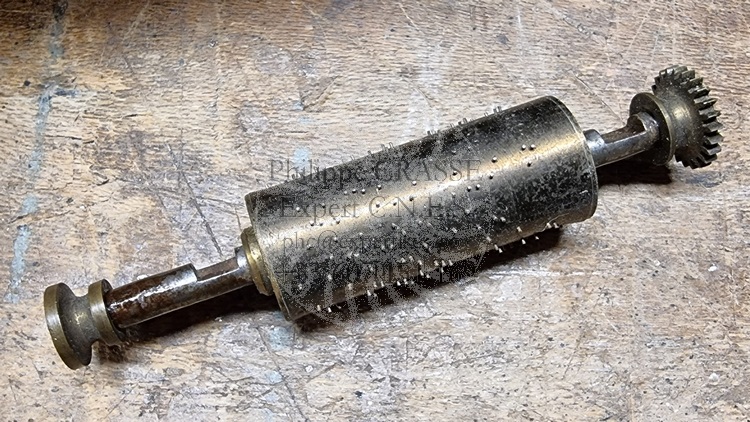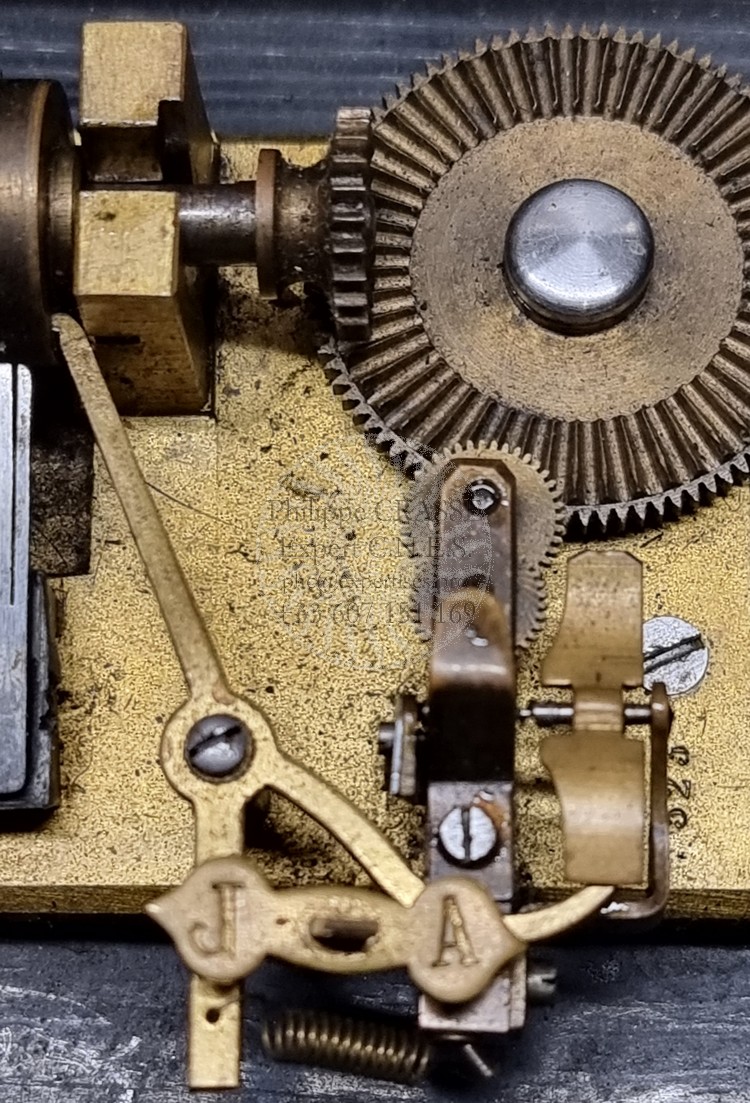 This email address is being protected from spambots. You need JavaScript enabled to view it.