Singing bird in a snuff box by BONTEMS
End of the 19th century
Singing bird in a rectangular snuffbox in brown tortoiseshell -Chelonioidea spp/ pré Convention [*]. The engraved lid with garlands and foliage frees by opening an automaton bird with colorful feathers, flapping wings and pivoting on its axis. When it opens his beak, he sings perfectly.

On the back, compartment for snuff-tobacco. Winding key and original case.
Size : H : 1' x Lenght 4' x Large 1,5'.
[*] Spécimen en écaille de tortue marine Chelonioidea spp (I/A) pré-Convention, antérieur au 1er juin 1947 et de ce fait conforme au Règle CE 338/97 du 09/12/1996 art.2-Wmc.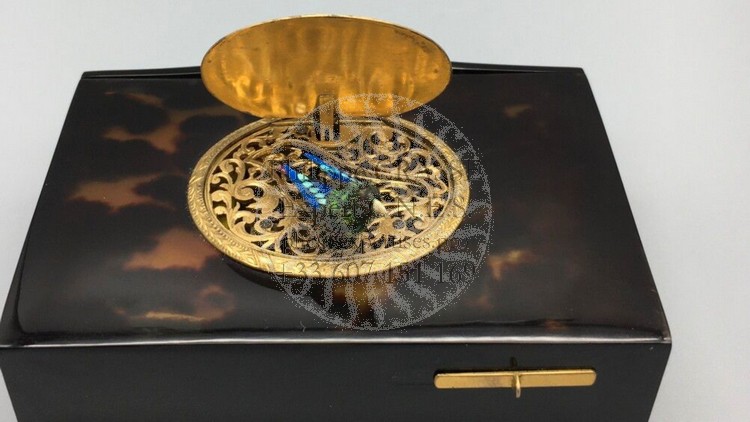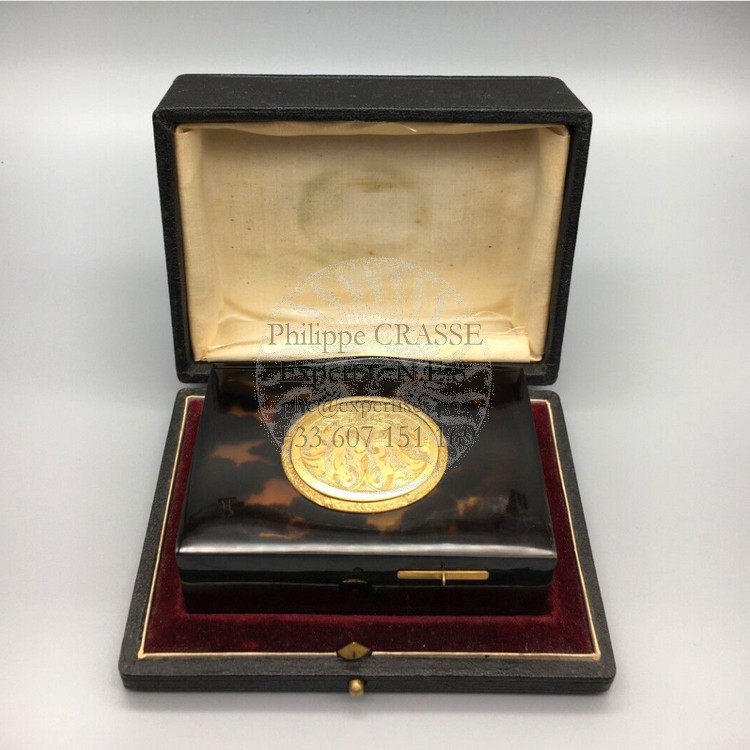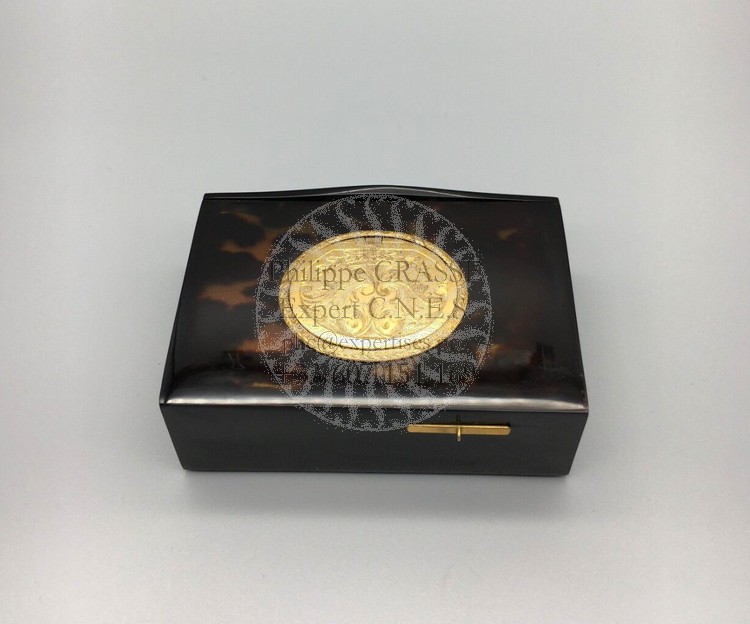 This email address is being protected from spambots. You need JavaScript enabled to view it.