27 keyless BELCANTO Street Organ
Made by Le LUDION - Customized decoration
Singing accompaniement pipes organ BELCANTO, book operated or mixed book & smart card operated. To consult their respective tunes-list, follow these links: 27pneumatique for the book organ and 27cap for smard card.
Different tones - Smooth or powerful alignment.
Light and convenient available in several versions, natural wood or walnut inlaid or customized paintings.
To this monkey organ, we can add a smart card reader – invisible - which gives it the possibility to pass from the traditional reading of the music book to musical data contained in a smart card, without any manipulation. (Patented System). Always with the same template, it is even easier to have a huge tune-list for singer accompaniment.
L. : 600mm - l. 360mm - H. 550mm
Options : pediment, automaton, veneer, sculpture.
To hear this instrument, follow the links below, that's live recordings from Le Ludion, 20 ans dAmour et de Printemps CD. (out of stock).
Les Crayons (Interp. Maurice Maillet)
La Tour Eiffel (Interp. Michèle Dalibot)
Les Amant d'un Jour (Interp. Marie-Thérèse François)
La Tactique du Gendarme (Interp. Maurice Maillet)
J'm'embrouille (Interp. Michèle Dalibot)
Le Vieux Piano de la Plage (Interp. Sylviane Blanquart)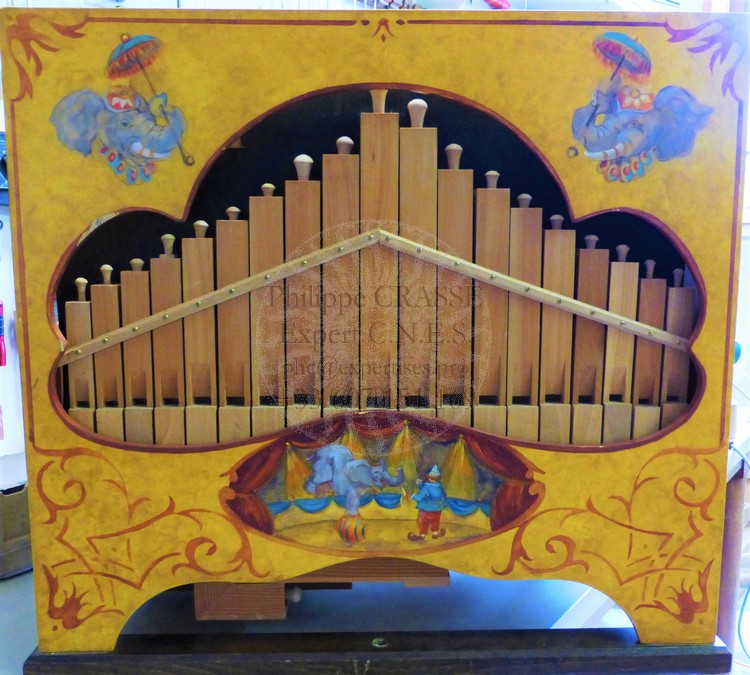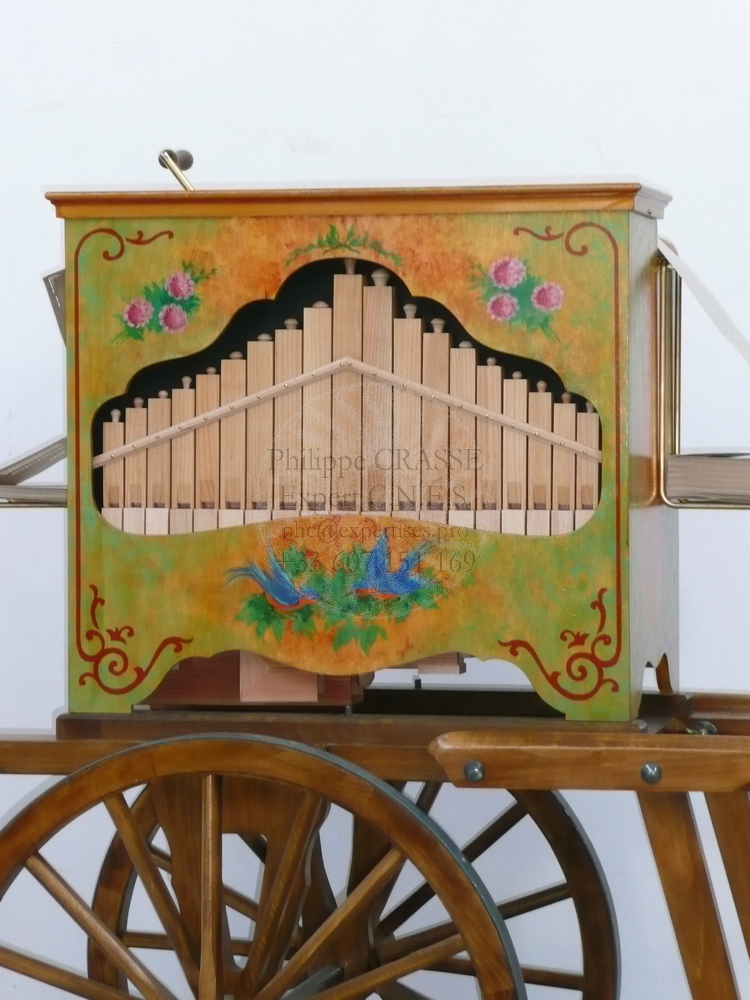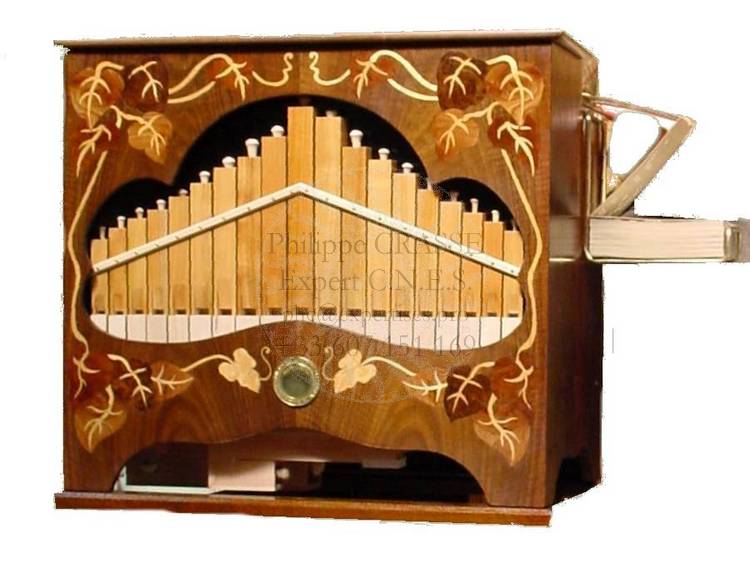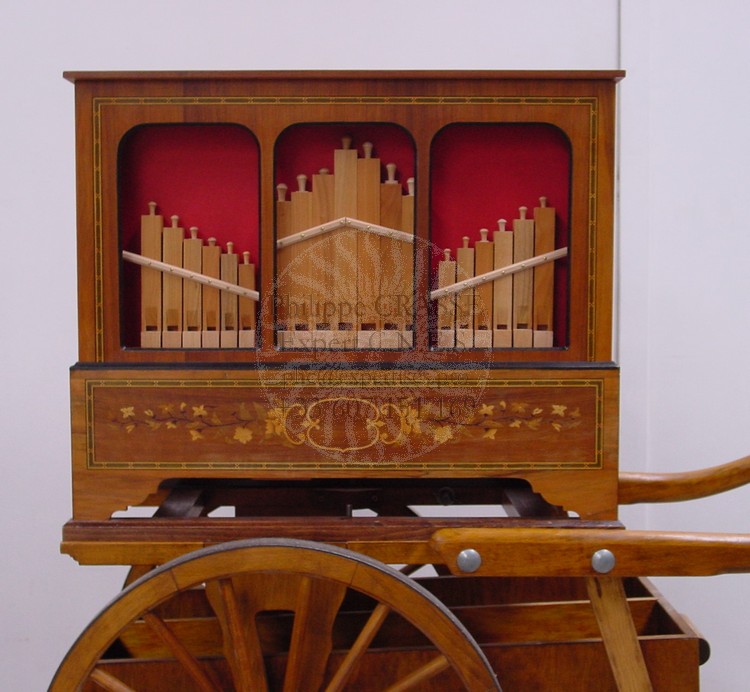 This email address is being protected from spambots. You need JavaScript enabled to view it.