Musical Desk - 1st Empire
Made by Le LUDION
Madam, in her boudoir, write a letter or perhaps a poem...
Her mind wanders at the whim of Scheidemann's Ballet for Organ, leaps to the sound of Ricci's Tarentelle, or compels himself to the rigour of Johann Sebastian Bach's Prelude and Fugue in C minor. To have an idea of the huge tunes-list, follow this link : 32 cap
Discover the pure pleasure of Music, on a real programmable acoustic instrument, with automatic registers, forgetting the contingencies of Mechanics.
Reconnect with the tradition of great builders of Parisian and Viennese Organs, with this magnificent musical instrument, wrapped in a prestigious cabinet, made to order and in a limited edition.
Without any operating noise, very easy to use, without button, without control, just insert a memory card or use the remote control and...
Listen...
Dimensions : W 815mm - H 1370mm - D 645mm
Ballet pour Orgue de Scheidemann
Prélude & Fugue Bwv 549 de JS.Bach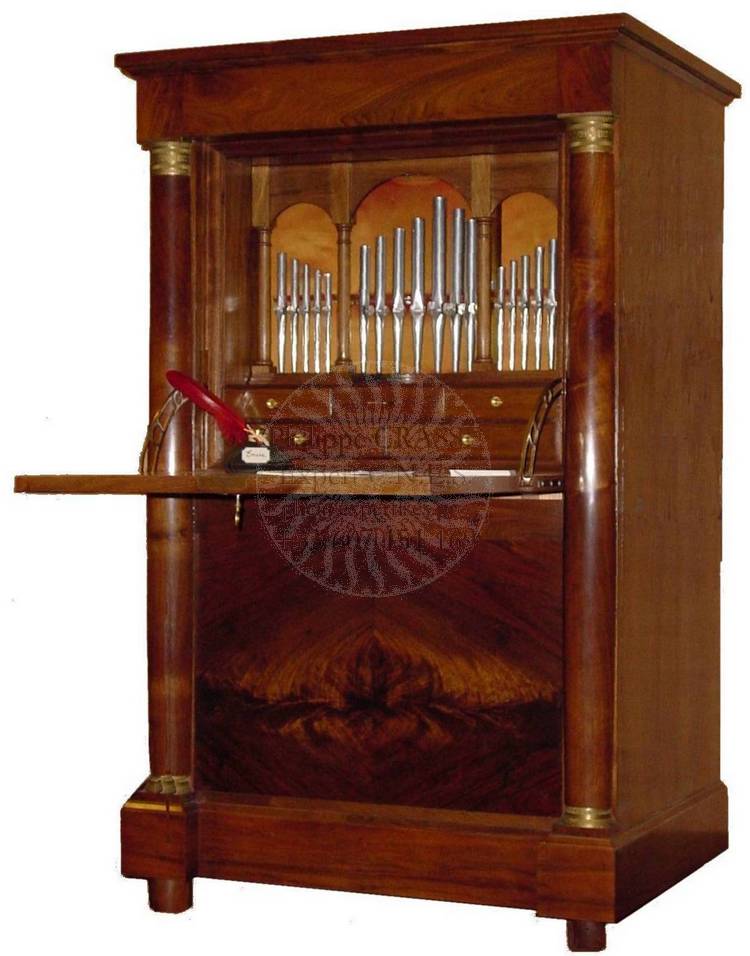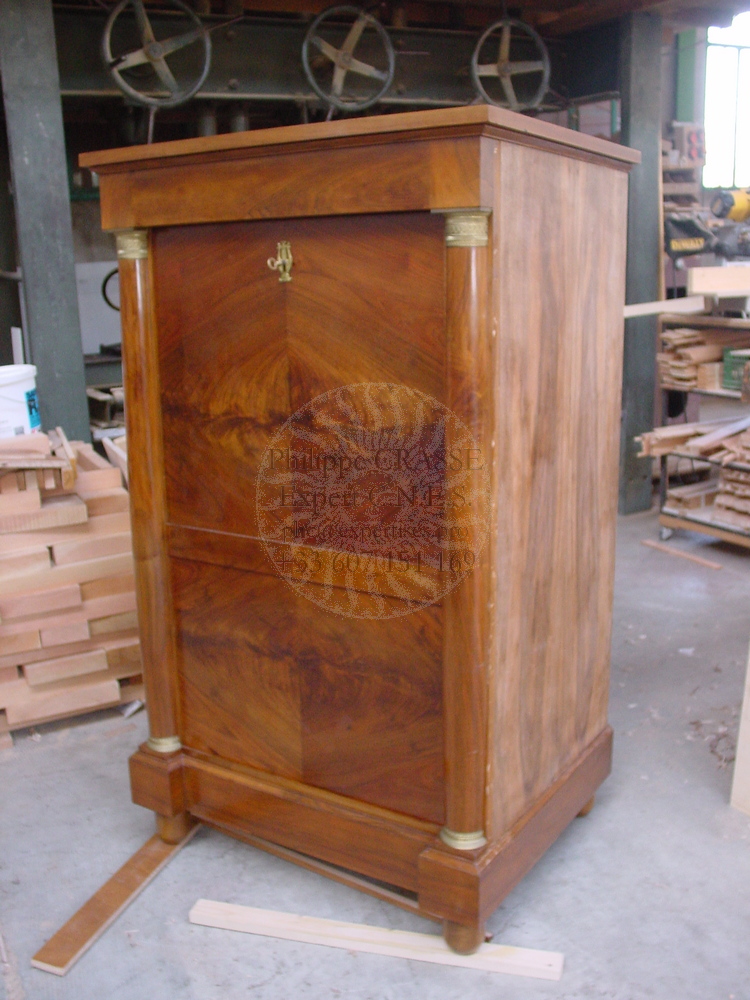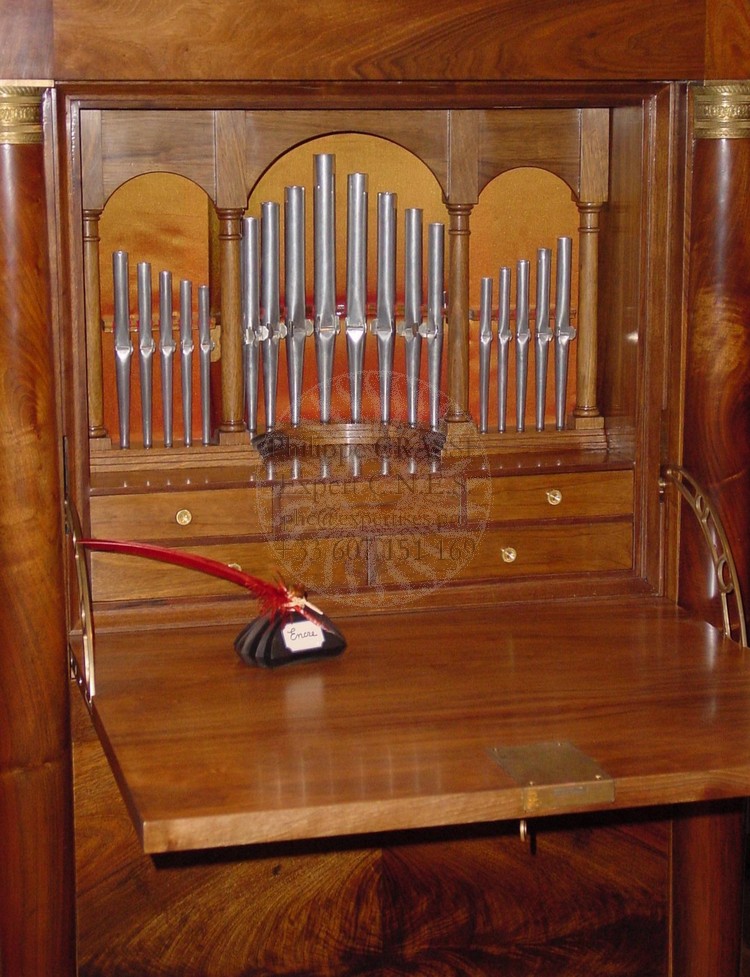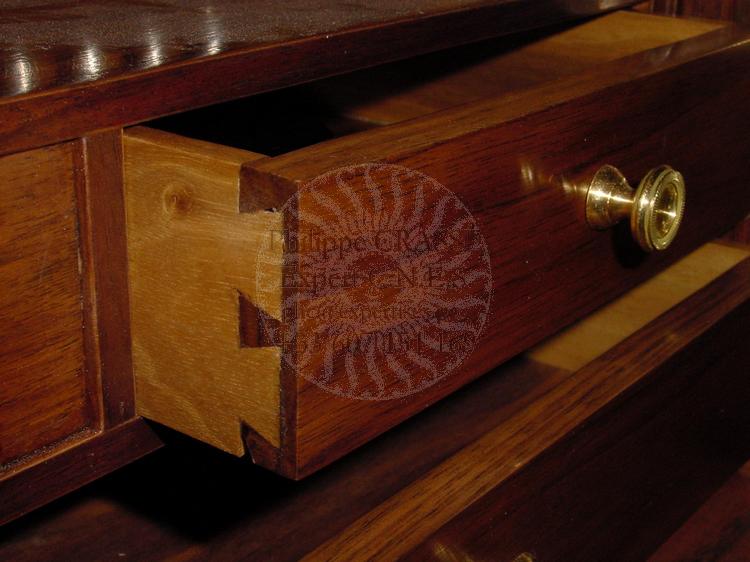 This email address is being protected from spambots. You need JavaScript enabled to view it.