Outside Row Carved Carousel Horse
Gustave BAYOL circa 1885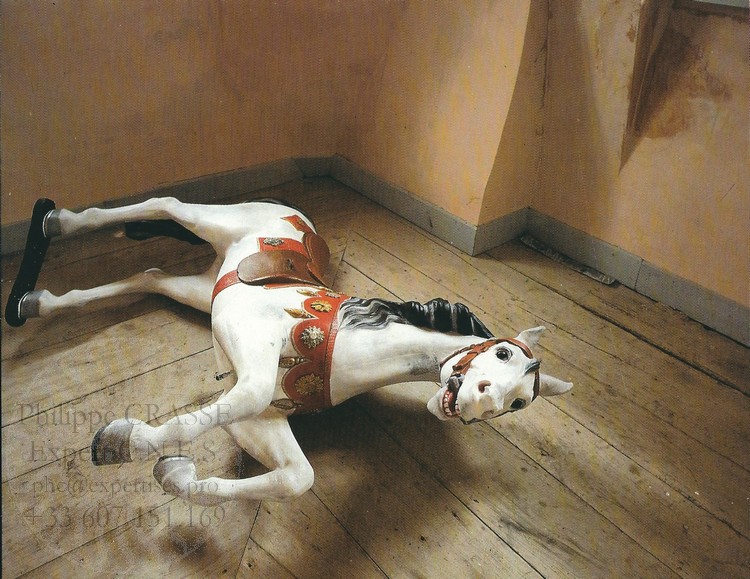 Polychrome carved wood merry-go-round animal, made by the most famous and most appreciated workshops of the end of the 19th century : Gustave Bayol in Angers.
Because of the primacy exercised by horses over all the other animals of the 19th century merry-go-rounds, it is the mythical animal of our childhood dreams... The inseparable image of the music of the fairground organs.
Horses appear sometimes prancing, sometimes jumping, continental models having the head oriented to the right, unlike the British whose rides turn in anticlockwise.
So let's have an emotional thought for the real horses that were driving the primitive rides, when the fairground was not rich enough to own a steam engine...
Dimensions : H 150 x L 150 x P 35