Barrel Piano from Ets GAVIOLI
Barrel piano in mahogany, playing pinned cylinders while turning the crank.

33 hammers strike the 3-string choirs and like the "Forte" pedal of the classical piano, a choker rail is actuated thanks to information delivered by the cylinder and read by a special key.

Complete, this instrument requires adjustments so that it plays perfectly. A second cylinder is present in its transport box. The two cylinders bear the label of Gavioli, avenue de Taillebourg in Paris.
Measurements : W 33' - H 38' - D 14' / W 840mm - H 960mm - D 365mm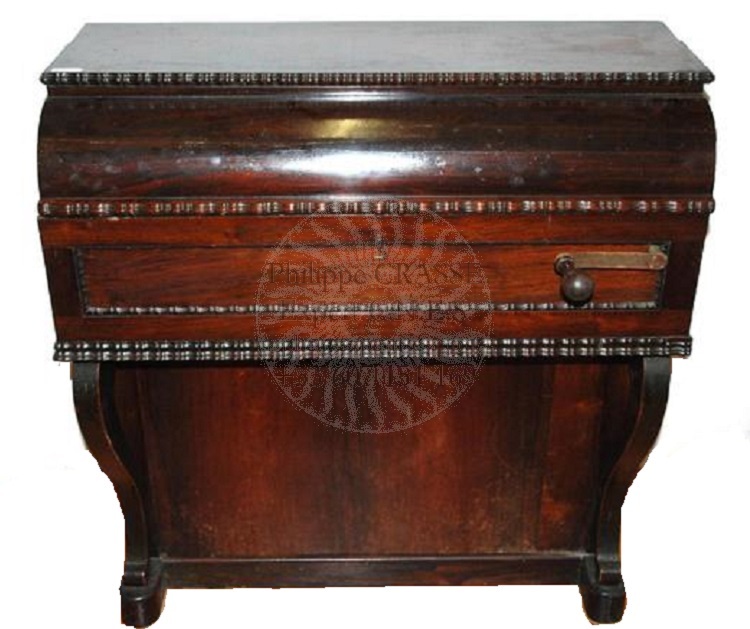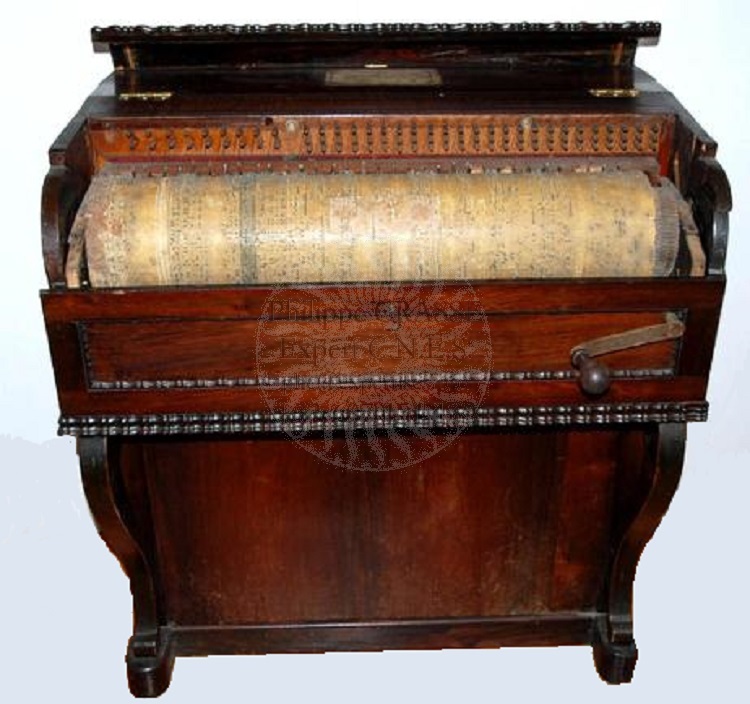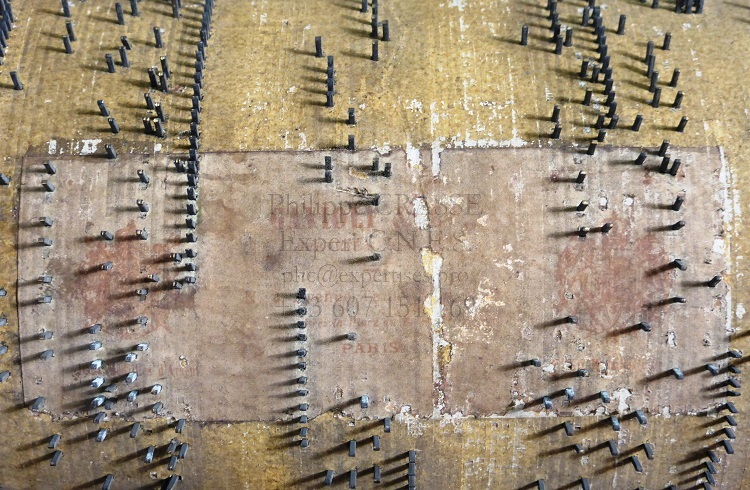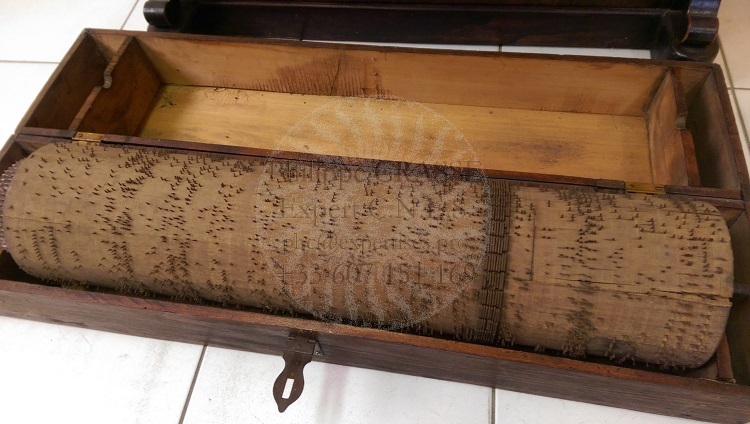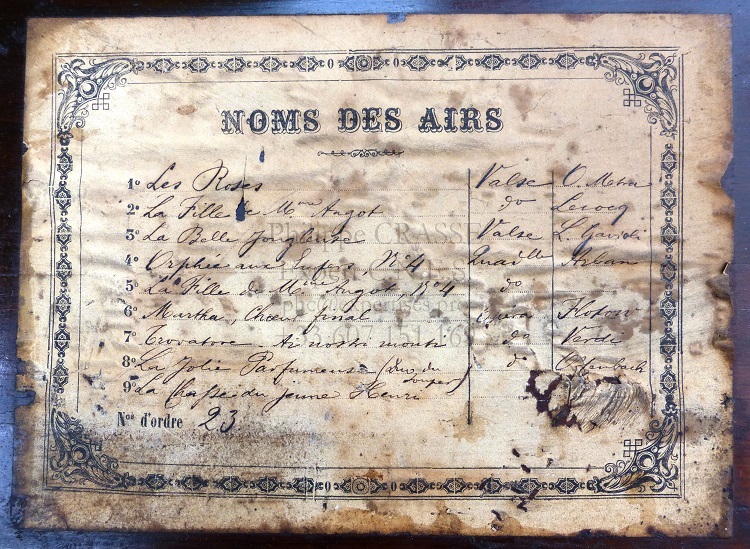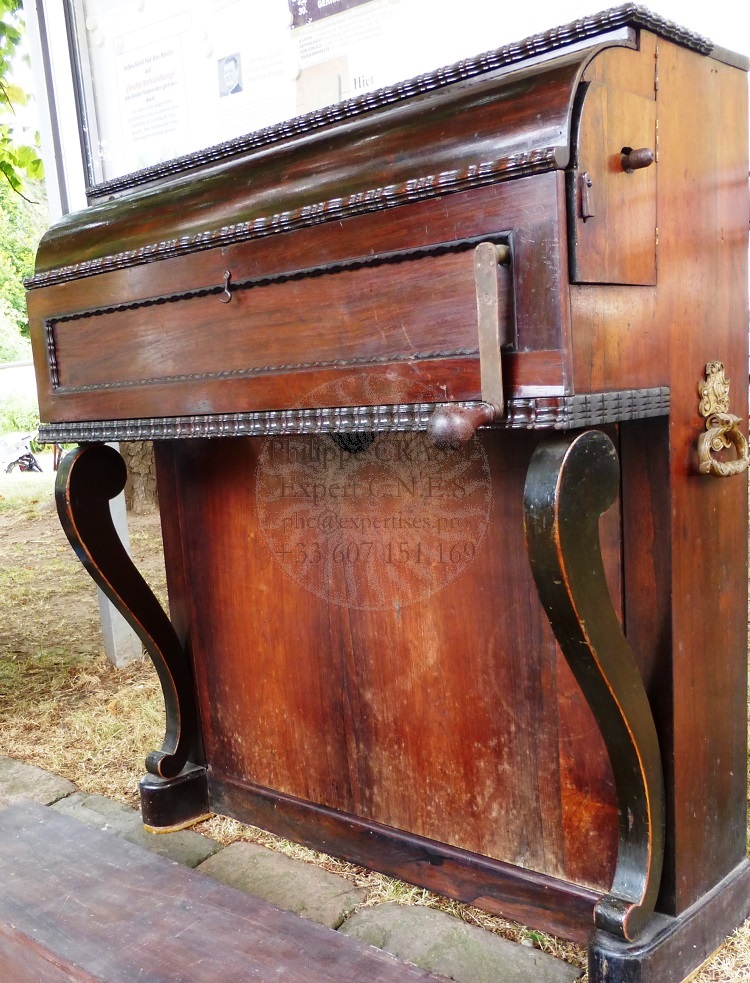 This email address is being protected from spambots. You need JavaScript enabled to view it.